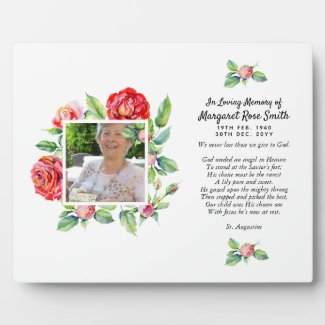 How To Send a Sympathetic Message of Condolence
Finding the right words for terrible events can be difficult, and we often get it wrong. Here are some tips on how to write sympathy cards in a way that is both comforting and respectful, as well as phrases to avoid and verses to include. You can further personalize your message of grief and sympathy by selecting from a wide variety of cards and memorial gifts that include words of sympathy and condolence.
Sympathy Messages when a Mother or Father has Passed Away
Sending your deepest condolences to the family of a loved one who has passed away, whether it's a mother, father, or someone else, is an appropriate way to show them that you care. The loss of a parent is one of the most difficult things to deal with, and my thoughts and prayers are with you at this time. Don't forget to include their full name! Using a deceased person's name can be awkward, but it's critical that you do so. Don't be afraid to go for it. Let them know how much you care and how much you're eager to aid them.
"This is a terrible time for you, and I'm here for you as a friend (neighbor, family member). Just ask if you need anything. If you'd rather chat, cry, or just have someone to talk to, I'm available."
Bring up a special moment from your past that you can remember about and cherish as a couple. Try to remember anniversaries of death and living moments of the deceased, as the mourning person will do and will need more assistance at these times.
Tips for Sending Sympathy - Words of Comfort
Immediately after learning of the death, you should send a card.
Even if the funeral has already taken place and you only learned about it after the fact, you can still send a card. Choose a basic card and write your message by hand because it's more personalized. Use the name of the individual who has died. A sincere and particular offer of assistance might be made in addition to your sympathies. In order to maintain your word, avoid making promises you can't keep.
Sympathy Photo Cards
If you were close to the deceased, you can reminisce or focus on their positive traits. Don't worry about them if you didn't know them very well.
"Please accept my sincere condolences over the death of your mother or father. I cherish the memories I have of them and am grateful for the time we spent together."
"Even though I have no idea what you're going through, I want you to know how much your mother or father meant to so many others. They'll be sorely missed, I'm sure. My sympathies go out to their families, but I know it will be of little use to them. As much as we miss them, you will too."
"Upon hearing your news, I was devastated. The suffering is unbearable, but if I can help in any way, whether it's shopping for groceries, cooking a meal, or cleaning, please let me know. My entire family and I are here to help you out."
"I'm so sad to learn about your loss. You must have been devastated by the news. We're all thinking of you, and though I won't be able to attend the burial, I'll be there in spirit and we can catch up afterward."


Words to Avoid When Expressing Sympathy
"I understand what you're going through.Time is a great healer."
"They're in a better place"
"You'll get over it soon, you're strong,"
"They'd lived a long time.
There's no need to worry about it; you'll find someone else".
"You were fortunate to have known them; express gratitude."
"You've got a long way to go." In other words, "life continues."
" You weren't even that close, at the very least! In a way, it's not like losing a child or a parent."
" My friend Sandra recently lost her father, which was heartbreaking for both of us."
All of us have used some form of the above at some point, and we did so out of goodwill, of course!
The fact of the matter is that individuals don't want their feelings of grief and sorrow to be minimized, downplayed, or minimized while they're in the midst of it. The way we cope with the loss of a loved one doesn't mean that we don't miss them every day.
We don't display it or protect people from it, yet we all have it. Our first goal is to avoid a repeat of what happened. It's important that we honor that person's memory even after their death. .
Verses and Lines of Comfort
"Parents hold their children's hands for just a little while .. their hearts forever." Author Unknown




"Although it's difficult today to see beyond the sorrow, May looking back in memory help comfort you tomorrow. Hold tight to memories for comfort, Lean on your friends for strength, And always remember how much you are cared about." Author Unknown




"Our love will be deeper, our life will be fuller because we shared your moment." Author Unknown




"Friends are the pillars on your porch. Sometimes they hold you up, sometimes they lean on you, and sometimes it's just enough to know that they are standing by." Author Unknown




"Those who loved can truly tell, the heartache of parting without farewell." Author Unknown




"Death leaves a heartache no one can heal, love leaves a memory no one can steal." Author Unknown




"May the peace which comes from the memories of love shared, comfort you now and in the days ahead." Author Unknown




"They say love beyond the world cannot be separated by it. Death cannot kill what never dies." William Penn




"You don't get over it, you just get through it. Your don't get by it, because you can't get around it. It doesn't 'get better'; it just gets different. Everyday… Grief puts on a new face…." Wendy Feireisen




"Those we love don't go away, They walk beside us every day, Unseen, unheard, but always near, Still loved, still missed and very dear." Author Unknown
You can't replace the person you love, but you may preserve their memories.
"Even in death, we never truly lose the people we care about. They are still a part of everything we do, think, and decide. They create a lasting impression on our minds and hearts. Having shared their affection has made our lives better, and we take comfort in that."
"May the stars carry your sadness away, May the flowers fill your heart with beauty, May hope forever wipe away your tears, And, above all, may silence make you strong." Chief Dan George